The Centre for Environmental Economics appreciates funding for our ongoing efforts to support sustainability and create innovative social and economic practices.

Investment opportunities in specific current projects are often available. If you would like to learn more about supporting these projects, please contact Donna Morton at [email protected].
Donations from individuals and online companies play an important role in sustaining our organization's efforts. Thank you for your contribution to our continued success.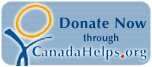 Donate now


Link to us


Subscribe to our newsletter: We will send you occasional updates on what CIE is doing and how you can get involved.
CIE welcomes the opportunity to work with businesses and professionals who would like to support CIE with the donation of their services and expertise. We are interested in website development, strategic planning consultation, marketing, and donor development, and legal assistance.
Volunteer and Internship Positions with the Centre for Integral Economics:



All positions: minimum 2 - 4 month commitment, must have own home computer, and must be independent and organized.


Internships are for people who have at least 2 - 4 months and 10 hours a week to spare, and are looking for a deeper, more professional volunteer experience.


Volunteer positions are for people who have at least 3 - 5 hours a week to spend with us.
Please contact Executive Director Donna Morton if you would like more information at [email protected].